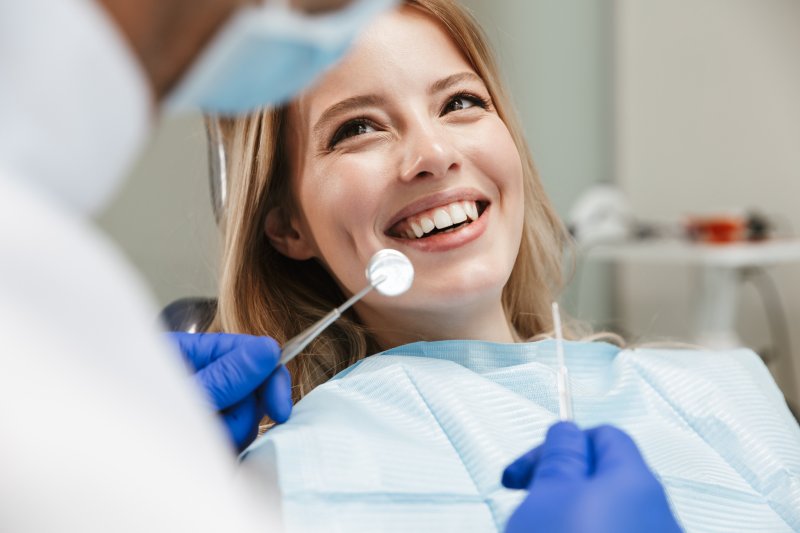 After sharing with your dentist that you're experiencing tooth pain, you're informed that you will need a root canal. Like most adults, you may instantly feel overwhelmed with fear, anxiety, or dread about the procedure. But despite the bad reputation, there are many reasons why root canal therapy is a good thing and why you should be happy to have the procedure done. Sounds crazy, right? Read on to see why a root canal is actually good news.
Your Pain Will Soon Be Gone
Root canal therapy is commonly used to treat a cavity that has spread deep within the tooth. If your dentist is recommending this treatment, odds are you are experiencing moderate to severe pain from the infection. Worried about the discomfort you'll feel from a root canal? Focus on this—what you feel now is likely much worse than what you will experience from the procedure.
Modern dentistry and effective anesthesia have made dental work a much more comfortable experience. Surveys show that most patients who have undergone root canals are six times more likely to describe it as painless than those who have had a tooth extraction. A pain-free procedure, followed by a day or two of discomfort, is nothing compared to the everyday pain you'll feel from avoiding treatment.
You Get to Keep Your Natural Smile
A root canal is used to remove a cavity that has extended deep into the pulp chamber of a tooth. Your dentist will restore the tooth by removing the pulp, cleaning the space inside, and then finish by placing a dental filling or crown. The treatment prevents infection from spreading to the rest of your body while ensuring the tooth stays in the jaw with full functionality. It will help you maintain a natural-looking smile that can last a lifetime with proper care.
You Don't Have to Get Replacement Teeth
Needing replacement teeth, such as dentures, bridges, or implants, may cost you more time and money in the long run. For example, tooth extractions require more follow-up appointments and typically have a longer recovery period. In contrast, root canal treatments may only take one to two appointments to be completed. Any discomfort following the procedure can be managed with over-the-counter medication. A root canal is usually the best approach to ensure you have a healthy, long-lasting tooth.
Don't let dental anxiety prevent you from seeking treatment! Contact your dentist if you think you may need a root canal—and get ready to reap the benefits. Root canal therapy will help keep your smile looking and feeling natural, so you can beam with confidence, pain-free.
About the Author
Dr. Daniel Passidomo is a cosmetic, restorative, and family dentist who has been creating healthy, happy smiles in Centerville for over 15 years. He received his doctorate from the University of Kentucky College of Dentistry and stays abreast of new treatments and technologies through continuing education. If you're experiencing pain, Dr. Passidomo can help restore your smile and alleviate your discomfort with root canal therapy. To schedule an appointment, visit our website or call (937) 886-9935.