Cosmetic Bonding – Centerville, OH
Don't Let Damaged Teeth Distract From Your Smile
Even small cosmetic dental flaws can have a huge impact on your confidence. If you have minor damage that is distracting from your otherwise beautiful smile, Dr. Passidomo offers a fast, simple, and cost-effective way to fix it. Cosmetic bonding in Centerville can repair chips, cracks, gaps, and discoloration that has occurred from dental wear-and-tear over the years. Our kind and dedicated team of dental professionals is excited to transform your smile and turn it into a dazzling feature that you won't want to wait to show off!
What is Cosmetic Bonding?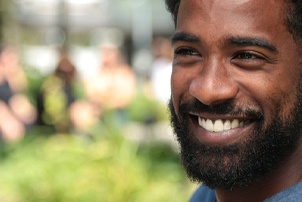 Dental bonding is when your dentist in Centerville, Dr. Passidomo, uses a composite resin putty-like material to repair damaged teeth. The resin is made from fine particles of glass and acrylic and is the same substance used to fill cavities and protect teeth from harmful oral bacteria. Unlike other cosmetic procedures like porcelain veneers, bonding can be completed in-office during a single appointment, depending on the severity of your case.
Reasons to Get Cosmetic Bonding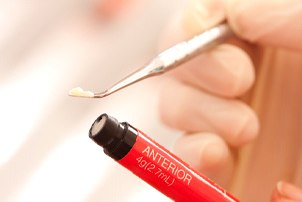 Many patients get cosmetic bonding because it offers a variety of benefits and can fix dental imperfections, including chips, cracks, fractures, and discoloration. It doesn't just make your smile more aesthetically pleasing either. It can protect the vulnerable inner-portion of your teeth from being exposed to harmful oral bacteria that may be exposed due to dental damage. Some benefits that attract patients to the bonding procedure include:
Little to no preparation of your natural tooth required.
Typically done without anesthesia.
Completed in a single visit, taking about 30 to 60 minutes depending on the complexity of the case.
Lasting as long as three to seven years with the proper care.
The Process of Bonding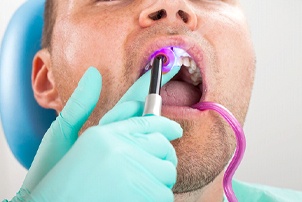 Unlike treatments like veneers and dental crowns, cosmetic bonding is a fast procedure that can be customized to match your smile in our office. When you arrive, one of our dental professionals will guide you to a treatment room. Dr. Passidomo will examine the damage to your teeth and develop a custom-tailored treatment plan to achieve the goals you have for your smile.
He'll match to cosmetic resin to the same color as the rest of your teeth and etch the surface of your tooth to make sure the substance properly bonds. With his hands, he'll sculpt and shape the putty to resemble the missing or damaged portion of your tooth by applying it to the prepared surface. Using an ultraviolet light, Dr. Passidomo will cure the substance and make any final adjustments.
Making Bonded Teeth Last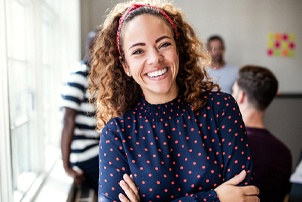 Caring for teeth that have been bonded are easier than you may think. Taking the time to properly look after them will allow you to get the most out of this investment and help you avoid any unexpected visits to our office. Some aftercare tips include:
Brushing your teeth twice each day for two minutes using fluoride toothpaste.
Flossing daily.
Rinsing your mouth with an antibacterial mouthwash.
Avoid chewing on hard or sticky foods.
Curb bad oral habits like nail-biting, teeth grinding, and smoking.
Steer clear of stain-causing foods and beverages.
Don't forget to schedule your routine checkup and cleaning with us as well! That way, we'll be able to make sure your bonded teeth are still strong and looking appealing. This also allows us to repair any damage so you won't have to deal with sharp or rough edges.