Meet Our Team
Stephanie, Dental Hygienist
Stephanie comes to us with more than 19 years of experience as a hygienist already under her belt. She completed her Associate of Applied Science at Sinclair Community College and has extensive experience providing periodontal care. She's very detail-oriented when it comes to cleaning teeth and always does a top-notch job for her patients. Away from the office, Stephanie enjoys spending time with her two children.
Kelli, Dental Hygienist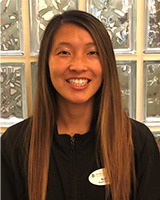 Kelli completed her studies at Columbus State Community College. Now, she has more than four years of experience. Hands down, her favorite part of being a dental hygienist is interacting with patients and educating them about their oral health. Outside the office, there is some exciting news: she recently got married! When she isn't spending time with family and friends, you'll most likely find her shopping.
Megan, Dental Assistant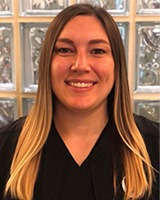 Over the last 7+ years, Megan's favorite part of her job has: interacting with people and learning new things about dentistry. She and her husband, Josh, have a fur baby, Tandy. She from Valley of the Sun (Phoenix, Arizona) and loves spending her time outside the office outdoors, especially during the fall. Here's something you may not know about her: she's allergic to pineapple but loves to eat it!
Whitney, Business Coordinator/Dental Assistant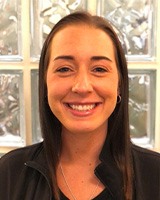 Although Whitney is an Ohio native, she completed her studies in Indiana at DOT by Lynn. Now, she has more than a decade of experience under her belt! She joined our team in 2022 and has thoroughly enjoyed starting each patient's appointment with a friendly smile, helping others feel at ease, and providing the best dental service possible. A family-oriented person, she loves spending her time outside the office with her husband, son, and two fur pups.
Renee, Business Coordinator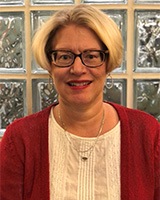 As our business coordinator, Renee helps us by answering phones, scheduling appointments, and helping our patients with payments and insurance questions. Originally from Elida, Ohio, she has a business degree from Indiana Wesleyan and she also trained as a respiratory therapist. She loves our office's warm, friendly atmosphere and the quality care we provide. Renee is married and has two sons. When she's not spending time with her family, she loves reading, cooking, and scrapbooking.
Amy, Business Coordinator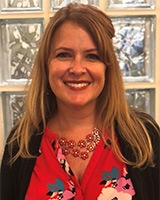 Originally from Indiana, Amy completed her studies at Anderson University. She earned her bachelor's degree in psychology and worked in the disability field and adult literacy field in several management positions before becoming a stay-at-home mom for 16 years. Since joining the world of dentistry, she has thoroughly enjoyed working with people, helping them feel welcome, and working with a fun group of individuals. Outside the office, Amy has a husband, two teenage daughters, and an adorable pup. For hobbies, she enjoys scrapbooking, card-making, crafting, and going to the lake. Here's a fun fact about her: all of her immediate family has the same initials!