Meet Our Team
Debbie, Dental Hygienist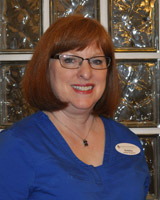 With 35 years of experience in her field and her bachelor's degree from The Ohio State University, Debbie is an invaluable asset to our practice. Debbie grew up in Xenia, Ohio, and has worked with Dr. Dan since 1996. Her duties include taking x-rays, scheduling appointments, performing cleanings, and providing patients with home care instructions to help keep their smiles healthy and looking fantastic.
In order to stay up-to-date on all of the latest information and techniques in the dental industry, Debbie completes 12 hours of continuing education each year. She loves caring for our patients' dental needs and working with a tightly knit team in a beautiful office. In her leisure time, Debbie enjoys reading, biking, and spending time with her first granddaughter in Columbus.
Stephanie, Dental Hygienist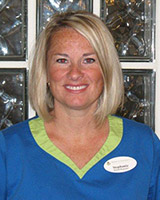 Stephanie comes to us with more than 19 years of experience as a hygienist already under her belt. She completed her Associate of Applied Science at Sinclair Community College and has extensive experience providing periodontal care. She's very detail-oriented when it comes to cleaning teeth and always does a top-notch job for her patients. Away from the office, Stephanie enjoys spending time with her husband and her two children.
Kim, Dental Assistant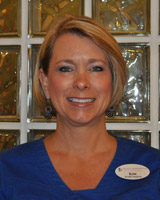 Kim began working with Dr. Dan in 1997 at his Lebanon practice and has proven an integral part of his team time and again ever since, moving with him to our current location to continue her work as his dental assistant. Her responsibilities include assisting the doctor and making sure that he has everything he needs at his disposal to provide our patients with exceptional dental care. Kim loves the fact that our team is like a family and that her perfectionist approach and take-charge attitude fit in so well in the practice.
Kim and her husband live on one and a half acres between Waynesville and Lebanon where she has a garden she thoroughly enjoys. She has two children and four grandchildren that she absolutely loves to spend time with whenever possible.
Anita, Front Desk/Dental Assistant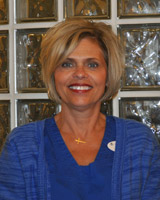 Constantly furthering her knowledge of the dental field through continuing education courses, Anita is our front desk coordinator and a dental assistant with 34 years of experience. She assists Dr. Dan with patient care, answers telephone calls, schedules appointments, and more. One of Anita's favorite aspects of working with our team is the friendly, family-like atmosphere we create, and she loves working with our patients to help them achieve optimal oral health and beautiful smiles.
When she's not helping Dr. Dan and the rest of the team at the office, Anita enjoys working around her house in Springboro where she's lived for 22 years. She also loves spending plenty of quality time with her grandson, Cooper.
Renee, Business Coordinator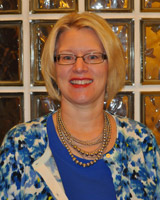 As our business coordinator, Renee helps us by answering phones, scheduling appointments, and helping our patients with payments and insurance questions. Originally from Elida, Ohio, she has a business degree from Indiana Wesleyan and she also trained as a respiratory therapist. She loves our office's warm, friendly atmosphere and the quality care we provide. Renee is married and has two sons. When she's not spending time with her family, she loves reading, cooking, and scrapbooking.
Chloe, Dental Assistant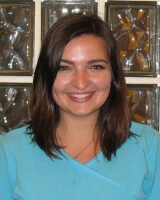 Chloe is new to dentistry, and she is enthusiastic to begin her career at our practice. She says she loves coming to work in a warm, inviting office every day. Originally from Springboro, OH, Chloe attended Sinclair Community College. When she is not at work, Chloe enjoys hiking and spending time outside, reading, and being around her friends and family. Oh, and dentistry must run in the family -- Chloe is also Dr. Dan's daughter!