Cosmetic Dentistry – Centerville
A captivating smile can improve your outlook on life. Dr. Dan employs quality materials and draws on 21 years of experience to craft gorgeous smiles designed to last. If you have postponed enhancing your smile, don't wait any longer. You deserve a healthy, dazzling smile – a contagious smile for the world to see.
We can whiten, straighten, restore, and update your smile with teeth whitening, cosmetic bonding, or porcelain veneers. Some patients choose to combine cosmetic dental options for a complete smile makeover. Our cosmetic dentist will give your appearance and self-esteem a lift after transforming your smile from ordinary to extraordinary. Let's take a closer look at some of the cosmetic dentistry services available.
Teeth Whitening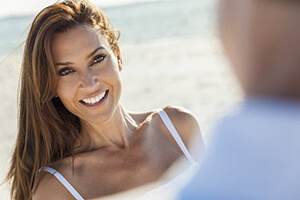 Could your smile stand to look a little whiter and brighter? If so, then welcome to the club! The most common complaint adults have about their smiles is that they have become dull and yellowed. This is hard to avoid when considering the many colorful foods and beverages most people consume, especially coffee and tea, tomato sauce, chocolate, condiments and other deeply shaded foods.
Our teeth whitening process is simple and effective. We'll give you custom-fitted mouth trays and professional grade bleaching gel. Just fill the trays with gel and wear them according to Dr. Dan's instructions. You may notice an improvement after just one application, but the best results will appear after two weeks of consistent use.
Learn More about Teeth Whitening
Porcelain Veneers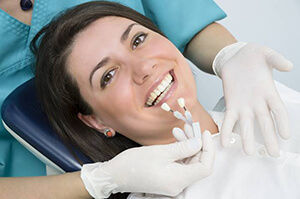 Porcelain veneers can be used to conceal teeth that have resisted whitening, but they are also a great solution for a smile marred by teeth that are chipped, cracked, misshaped, too small, slightly crooked or unevenly spaced. Each veneer is adhesively bonded to its corresponding tooth. They can be used to correct the appearance of a single tooth or several. And because veneers are made of high-quality dental porcelain, they resist staining, so your smile will always be as white as the day you receive your veneers.
Learn More about Porcelain Veneers
Cosmetic Bonding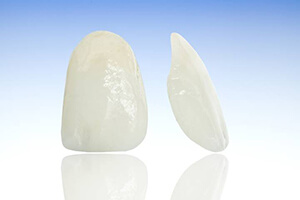 Maybe you have one tiny flaw in your smile that is bothering you, such as a small chip or a tooth that is misshaped. In this case, talk to your dentist in Centerville about cosmetic bonding. With this treatment, a small dab of tooth-matched composite resin material is used to conceal or reform the tooth. The result is a tooth that blends in seamlessly with the rest of your smile.
All-Ceramic Crowns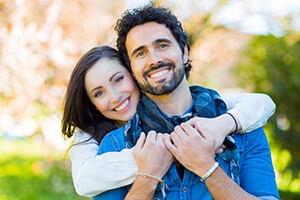 All-ceramic crowns cross the line between cosmetic and restorative dentistry. This restoration covers all surfaces of a tooth from the edge of the gum line to the crown. For a severely decayed tooth, they can restore normal form and function. And because they are all-ceramic, they look completely natural, offering the aesthetic value you want so your smile continues to look appealing.
Smile Makeover
With a smile makeover, Dr. Dan combines two or more cosmetic dentistry services to give you a completely new and refreshed smile. We use digital photography and imaging in order to create a treatment plan that complements your unique facial features. The plan is followed step-by-step to give you the smile you deserve.
Exceptional dentistry produces extraordinary smiles. Call our cosmetic dentist's office and schedule a regular appointment, follow-up, or second-opinion visit with Dr. Dan. Located in Centerville, we welcome patients from Miamisburg, Springboro, and the surrounding areas.
Learn More about Smile Makeover