Emergency Dentist – Centerville, OH
Saving Teeth and Stopping Pain
When you have a broken tooth or are suffering from dental pain, you need the help of an emergency dentist in Centerville. Dr. Passidomo keeps up with the latest treatment and technologies in dentistry so that he can always provide you with the care you need when you need it. As soon as you realize you need urgent dental care, contact our office; we'll do everything we can to see you as soon as possible!
How to Handle Common Dental Emergencies
You might have suffered a blow to the face. You might have fallen down and chipped a tooth on the ground. Or you might be suffering the consequences of poor oral hygiene. Whatever the case, Dr. Passidomo can relieve your pain and protect your pearly whites from further damage. Here's what to do while waiting for an emergency appointment.
Toothaches
Floss around the tooth or rinse with salt water to try and remove any food particles lodged between your teeth. Over the counter painkillers can reduce your discomfort, but don't apply aspirin directly to your gums or it might burn the tissue. Your toothache should always be considered an emergency if the pain lasts more than a couple of days.
Chipped/Broken Teeth
If there's any bleeding, apply a piece of gauze for 10 minutes or until it stops. Hold a cold compress near your cheek if you notice any swelling. The tooth is likely to be sensitive and weakened, so avoid chewing with it or exposing it to hot or cold foods and beverages.
Knocked-Out Tooth
Try to get to our office within the hour; the sooner we act, the more likely we are to save the tooth. When handling the tooth, only touch the crown (the flat end you normally see); do not grab the roots. Try to put the tooth back in place if you can; otherwise, preserve it in milk or a saline solution.
Lost Filling/Crown
You can use dental cement to try and reattach your crown (or simply protect the exposed tooth) until your appointment. You can apply a little clove oil if the tooth is sensitive.
Root Canal Therapy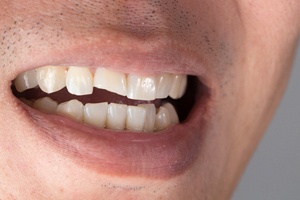 If a severe toothache is caused by an infection, root canals in Centerville are often your best option for stopping it in its tracks; otherwise, you risk losing the tooth altogether. During this procedure, Dr. Passidomo will remove the tooth's pulp along with any bacteria or debris that's contributing to the problem.
Tooth Extractions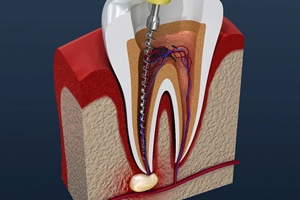 Usually a damaged tooth will be repaired with a filling, a crown, or another type of treatment. If none of these options are viable, however, an extraction could be needed to protect your oral health. We'll do everything we can to make sure you stay comfortable during the process.
How to Prevent Dental Emergencies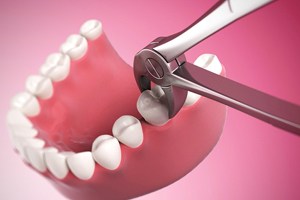 Brush at least times every day, and make sure you cover every surface of your smile above and below the gumline.
Floss to clean between your teeth daily.
Wear a mouthguard while playing sports or if you grind your teeth at night.
Do not bite down on pen tips, ice, peppermints, fingernails, and other hard objects.
Never use your teeth to open packages or containers of any kind.
Cost of Treating Dental Emergencies
Each emergency is different, and the price for a simple prescription will be very different compared to the price of root canal therapy. We'll help you determine the ultimate cost of your treatment once we've identified the ultimate issue and figured out a solution.