Dental Cleanings – Centerville, OH
Professional Cleanings For Healthy, Beautiful Smiles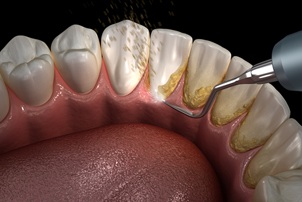 Everyone over the age of three should visit the dentist for a professional teeth cleaning appointment twice per year. Dr. Passidomo and our team of gentle, experienced dental hygienists want to help you maintain your oral health and prevent problems as much as possible, and one of the best ways to do that is seeing us regularly for a dental cleaning in Centerville. For many of our patients, just coming in twice a year is enough to keep your oral health on track. If it's been a while since you've had a cleaning, don't hesitate to give our office a call!
Why Are Routine Cleanings So Important?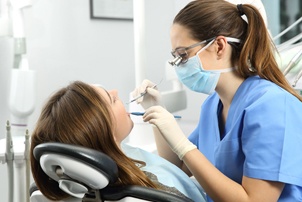 Even with good oral hygiene habits at home, it's impossible to remove all the plaque and cement-like deposits of tartar in your mouth. These deposits are mostly made of bacteria and accumulate under your gumline where they lead to bad breath, gum disease, and cavities. Routine cleanings help you avoid all of these issues.
In particular, cleanings are important to help prevent gum disease or find it early on, when treatment is most effective. This common condition affects millions of Americans and is the leading cause of tooth loss. Not to mention that it's been found to increase the risk of many serious health conditions such as heart disease, Alzheimer's disease, and pregnancy complications.
What Happens During a Cleaning?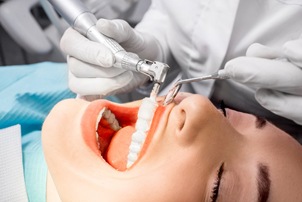 First, we'll review your medical history and ask if you have any concerns about your teeth or special requests during your appointment. If necessary, we'll take routine X-rays to help Dr. Passidomo see everything he can't see with his eyes alone.
Then one of our hygienists, who are specially trained to detect and treat gum disease, will gently inspect your gums. If we find cause for concern, we may recommend that you change your oral hygiene routine or the products you use at home. We may also suggest a special type of cleaning called scaling and root planing (also called a deep cleaning), which involves:
Thoroughly removing tartar from below the gum line where we can't access during the scope of a normal cleaning
Smoothing the rough root surfaces to prevent plaque and bacteria from re-accumulating
If your gums are healthy or you simply have the first stage of gum disease (called gingivitis), we'll gently but thoroughly remove any plaque and tartar from your teeth. Then we'll finish with a polish and floss to help your smile look and feel its best.
How Can You Prepare For a Cleaning?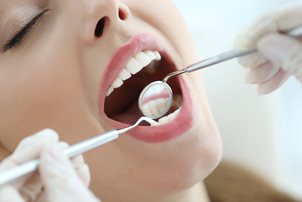 The best way to prepare for a cleaning is to brush and floss thoroughly and write down any questions you may have. It's also a good idea to remember to bring in any nightguards, mouthguards, dentures, or other appliances to have them professionally cleaned.
What Are the Benefits of a Professional Cleaning?
Here are some of the benefits you can expect from regular professional cleanings:
Cleaner, healthier teeth and gums, which help your smile look its best
Prevention or early detection of gum disease, which will prevent tooth loss and lower your risk of many health conditions
Prevention of more serious dental problems such as cavities to minimize the amount of major dental work you need
Stain removal
Tips for your oral hygiene routine at home to help you be as effective as possible
By getting a regular dental cleaning in Centerville, you can look forward to a lifetime of having a strong, healthy smile!