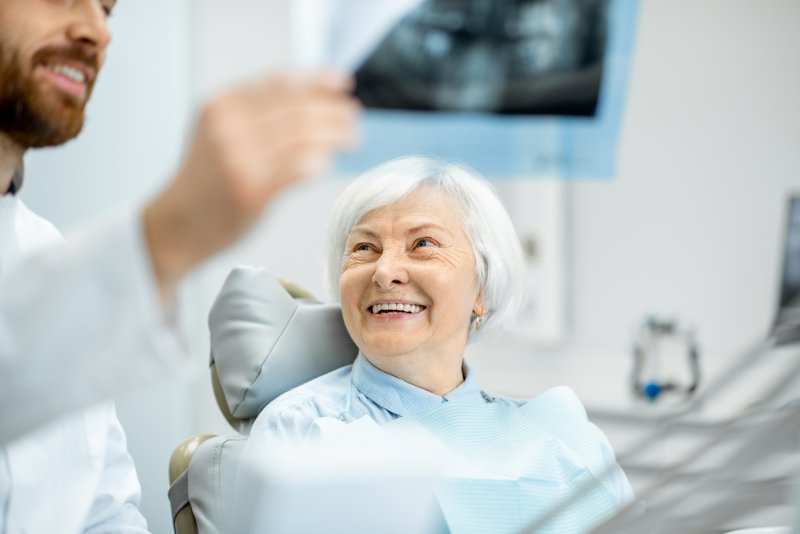 Did you know that over 120 million Americans are struggling with tooth loss? So, if you are missing one, a few, or an entire arch of teeth, you are far from alone. While there are a number of modern, effective tooth replacement options available, there is one that stands out above the rest: dental implants. This smile-rebuilding solution can last for 20+ years and prevent jawbone deterioration, but it is important to select the right implant dentist to enjoy these benefits. Here are three tips to help!
#1. Look For Continuing Education
In the U.S., all dentists have to earn their Doctor of Dental Medicine (DMD) or Doctor of Dental Sciences (DDS) from one of 67 accredited schools. This involves three years of both classroom and hands-on learning, which provides them with the expertise they need to keep their patients' smiles happy and healthy. However, to stay abreast of the newest techniques and technology, continuing education courses are crucial. With this in mind, make sure to select an implant dentist who prioritizes their advanced training, so your smile benefits from the latest dentistry has to offer.
#2. Consider Years of Hands-on Experience
Another important element to consider when selecting an implant dentist is their years of hands-on experience. The length of time in the field and the number of patients they've helped with dental implants can give you valuable insight into the doctor's expertise. Fortunately, this information is typically readily available on their website. If it isn't, don't hesitate to ask about their experience during your initial consultation.
#3. Read Patient Testimonials
Simply put, all of the expertise, training, and technology is rendered null if the patient experience is awful. That's why reading patient testimonials is so important! Before selecting an implant dentist, check out reviews on their website, Google, and other helpful platforms. If possible, look for ones on dental implants specifically. That way, you get a more detailed insight into what your experience may be like.
Your journey to restoring your smile with dental implants starts with a trustworthy, experienced, skilled implant dentist. Fortunately, the above tips can help you find the right one for you!
About the Author
Dr. Dan Passidomo earned his dental doctorate from the University of Kentucky College of Dentistry, and he has been helping patients in his community achieve healthy, happy smiles ever since. In addition to his 25+ years of hands-on experience, he has undergone continuing education courses in everything from restorative dentistry to infection control. Plus, he is an active member of multiple professional organizations, including the American Dental Association and the Academy of Cosmetic Dentists. If you are interested in learning more about him or would like to schedule an appointment to find out if dental implants are right for you, visit his website or give him a call at 937-886-9935.