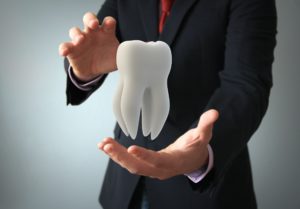 Your smile needs more than a toothbrush and floss to stay healthy. You also need to see your dentist in Centerville at least twice a year. Now, it's easier than ever to enjoy reasonably priced services to keep your teeth and gums healthy. Two-thirds of Americans have private dental insurance; however, less than 3% of adults reach their annual limits. Many people don't understand how their policy works, so they don't utilize their coverage. Don't throw your monthly investment down the drain. Here's how to make the most of your yearly benefits.
Focus on Prevention
By paying your monthly premium, you'll have comprehensive coverage to maintain optimal oral health. Your policy focuses on prevention because research shows every $1 spent on preventive care can save $50 on restorative services. Most dental plans include 100% preventive services, including the cleanings, checkups, and X-rays you need to protect your teeth and gums from common issues, like tooth decay and periodontal disease. You'll have a decreased risk of needing a costly treatment in the future to save money down the road.
Treat Dental Problems Quickly
Even with the best preventive approach, dental concerns can still develop. Many people leave them untreated because they believe they can't afford the treatment despite having dental insurance, but this couldn't be further from the truth. Your dental policy can cover as much as 80% of the cost to keep your treatment within your budget.
After paying your yearly deductible, you're given an annual allowance to help offset the amount you will pay out-of-pocket. You can use your coverage to quickly reinstate a healthy smile without breaking the bank.
Choose the Right Dentist
Your insurance company recommends you choose a dentist who is in their network because they have pre-negotiated rates with one another, but you can visit any location that accepts your policy. You can still use your benefits at an out-of-network dentist, giving you more options for personalized care. You'll need to pay the difference between your insurance's allowable amounts and the dentist's fees.
Don't Lose Your Benefits
At the end of the calendar year, your dental benefits will expire. Anything you don't use won't carry over into the new year. Not to mention, you aren't reimbursed for your premiums or deductible if you don't use all your benefits. You could potentially lose hundreds to thousands of dollars if you don't maximize your policy.
Dental insurance can be confusing, but you don't need to navigate your policy alone. Your dental team will work on your behalf with your insurance company, so you have one less thing to worry about. They'll help you reach your oral health goals without dreading a large dental bill.
About Dr. Dan Passidomo
Dr. Passidomo earned his dental degree from the University of Kentucky College of Dentistry. He focuses on restorative services to preserve his patients' teeth. His office accepts many leading dental insurance companies to keep services affordable. If you have questions about your policy, or you need to schedule an appointment, contact our office today.