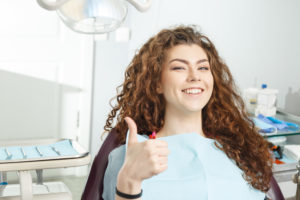 It's a rare, mild winter day, so you want to take advantage of it by getting outside to get some fresh air. The last thing you want to happen is to encounter any type of dental trauma. Wouldn't it be nice if you could decrease the chances of this happening? There's a way; it involves using preventive care to avoid dental emergencies in Centerville. Read on to get some expert tips to help you stay safe!
Monitor What You Eat
One of the most common forms of dental trauma people contend with is a toothache. It's typically brought about by oral bacteria that have penetrated deep into a tooth where the canals and nerves are housed. Expectantly, this can leave you in severe pain.
One way to decrease the chances of this happening is to monitor your sugar intake, since it's the food of choice of oral bacteria. Substituting fruits and veggies for candy, dessert items and other processed foods can help to prevent this from happening.
Take Your Oral Hygiene Serious
Another way to protect your teeth and gums is to maintain a consistent and effective oral hygiene regimen. This should include brushing and flossing at least two times a day. The two practices provide the perfect combination to remove any lingering debris and to attack oral bacteria before they can reproduce and cause havoc for your teeth and gums.
Additionally, it's good to keep some mouthwash with you when you're out and about, as it provides a temporary way to remove food and beverage particles from your mouth.
Wear a Mouthguard for Sporting Events
If you're active in sports, then there's always a chance of you having a sudden collision. This can result in a dislodged or chipped tooth. To be on the safe side, ask your dentist about creating a custom mouthguard for you. The appliance will help to redirect the energy of a sudden impact away from your teeth just like the bumper on your vehicle.
Make Dental Visits a Priority
Semi-annual visits to your dentist provide more than just clean teeth. They are also highly beneficial for identifying problems earlier. This is quite significant given that dental emergencies like toothaches and complications from advanced gum disease are the result of ongoing issues that have been neglected for too long.
In addition to spotting any developments and forming a treatment plan, your emergency dentist in Centerville can also provide pointers on what changes you can make in your home care to better protect you from a painful and life-interrupting mishap.
As the old saying goes, "The best way to treat a problem is to prevent it from happening." By taking heed to these tips, you'll be much better off!
About the Author
Dr. Daniel J. Passidomo is a graduate of the University of Kentucky College of Dentistry. With over 20 years in practice, he has seen his fair share of dental emergencies. Thus, he places an emphasis on his patients taking preventive measures. Dr. Passidomo provides semi-annual and emergency dental care at his private practice, and he can be reached for more information through his website.