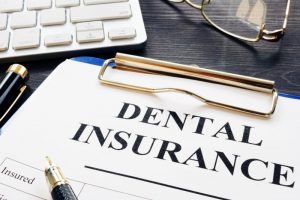 The end of the year can be a hectic time, and many people may want to focus on getting ready for the upcoming holidays. But if you have dental insurance, taking the time to make sure you've maximized your benefits could save you hundreds – possibly thousands – of dollars in oral health care. Since most dental insurance plans run on a calendar year, it's important to understand what benefits are still available to you and how you can take advantage of them by seeing your dentist in Centerville. Here are 5 reasons to make an appointment before January 1st.
1. The Yearly Maximum
A typical dental insurance plan will designate a certain amount of money to help pay for an individual's dental work over the course of a year. While the exact amount is different depending on your insurance carrier, you can normally expect to lose any unused money by the end of the year. (It will not roll over to the next year.) Your goal should be to get as close to meeting the yearly maximum as possible.
2. The Premiums
One of the biggest reasons to put insurance benefits to use is the fact that you have already paid the premiums. Why pay for insurance if you're not going to use it? Even patients with healthy teeth who don't need special treatment can at least benefit from asking, "is there a dentist near me that I can see for checkups and cleanings?" Such preventive care is often completely covered by insurance companies since it will ultimately save everybody money if you treat cavities and gum disease in their earliest stages.
3. Deductible
The deductible is what you pay your dentist out of pocket before the insurance company provides any coverage; you only need to meet the deductible once during the year, but it resets along with the rest of your plan once January arrives. One trick to reducing out of pocket costs for a service that involves multiple visits is to begin the treatment before the end of the year, then finish using next year's benefits.
4. Possible Fee Increases
Dental insurance usually provides coverage based on a percentage; the normal structure is 100% coverage for preventive care, 80% coverage for fillings and other basic procedures, and 50% coverage for crowns and other major treatments. Your dentist may need to raise their fees next year due to the costs of living and maintaining their practice; that means your out-of-pocket expenses could increase too.
5. Worsening Dental Problems
A small cavity that can be corrected with a filling could eventually become so severe that a root canal or an extraction is required. Using dental insurance means giving your smile proper care so that you can avoid these issues.
Take the time to review your insurance plan and talk to your dentist to see how your benefits can be put to work for you. When it comes to dental insurance, the situation is typically "use it or lose it." Obviously, "use it" is the better option!
About the Author
Dr. Dam Passidomo is an active member of the Centerville community; he often visits schools to talk about oral hygiene as well as his profession. He is a general practitioner who is particularly skilled in performing root canals as well as placing crowns and bridges. Whether you're a new patient or a regular visitor, he's happy to help you get the most out of your dental insurance. To schedule an appointment, visit his website or call (937) 886-9935.