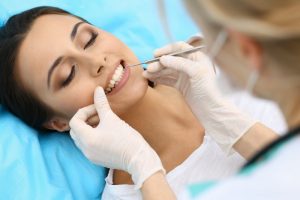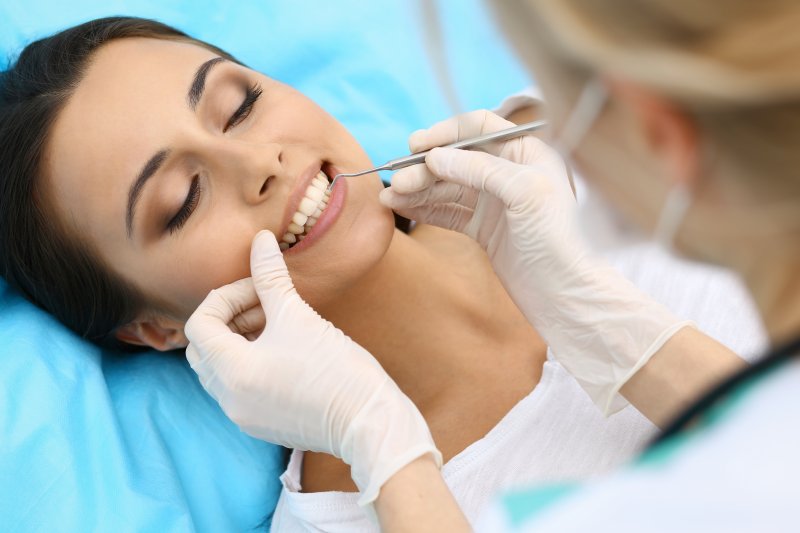 Okay, so it's been a few years since you've seen your dentist in Centerville. Life happens, we get it. Maybe you've moved, switched jobs, or started a family. Whatever the reason, it's good that you've recognized the need to visit your dentist, even if it has been five years. Don't worry, though. Your dentist won't greet you with a look of disdain, but instead, will be happy you're back! Once you've moved past the pleasantries, here's what you can expect when you hop onto the dentist chair.
Why is it Important to Have Routine Dental Checkups?
Maintaining good oral habits is crucial to preventing decay and disease. The American Dental Association (ADA) recommends you should visit your dentist at least twice a year (every six months) to ensure positive oral health. These routine appointments allow your dentist to stay on top of any issues you may be experiencing such as bacteria formation, gum disease, cavities, or loose teeth.
What Should You Expect When Visiting the Dentist After Several Years?
Some people are fearful of being judged for the state of their teeth, but that won't be the case when visiting your dentist in Centerville. Rest assured that when you make your appointment, you will receive a warm welcome and compassionate care. Apart from the friendly demeanor, there are a few other things you should expect. These include:
Filling out paperwork. Because it's been a few years since your last appointment, you may need to fill out some paperwork to provide updated information to your dentist office. Make sure to bring your dental insurance card and if necessary, a medication list.
Having patience. You can't possibly expect your dentist to quickly look over your mouth and give you the green light within minutes. There may be some extra care taken to make sure there are no issues. Just relax and be patient.
Experiencing some mild discomfort. Over time, plaque can build up around your gum line, and if it's been a while since you've had a professional cleaning, your dentist may need to remove more plaque than usual. This can cause some mild discomfort or even gum bleeding. While this doesn't sound appealing, it is normal and will not last long.
Scheduling your next appointment. Your dental team doesn't want to wait to see you in another five years, so go ahead and schedule your next appointment before you leave. Plug the date and time into the calendar on your phone so you don't forget!
Attending your regularly scheduled dental appointments will ensure you maintain good oral health for years to come. If you haven't been to the dentist in a while, don't continue to put it off. As the saying goes, "It's better late than never!"
About the Practice
Dr. Dan Passidomo, D.M.D. earned his doctorate from the University of Kentucky College of Dentistry in 1993. As a general practitioner, he enjoys creating healthy smiles for his patients, no matter how long it has been since he's seen them! He stays abreast of new treatments and technologies with continuing education, so he can provide quality treatment in Centerville and the surrounding communities.
If you're asking yourself, "Where can I find a dentist near me?" call us to learn more about Dr. Passidomo and the services we offer at (937) 886-9935 or visit our website.