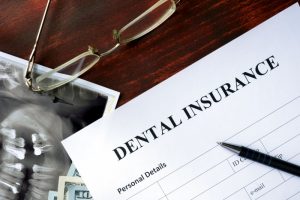 As another year is reaching its conclusion, you're taking an assessment of your oral health. Have you done what's necessary to fortify it and get the most from your dental insurance? If you're unsure, then read on to learn what you can do to protect your mouth, teeth and gums and get the most from the monthly investment you make into your oral health.
How Does Dental Insurance Normally Work?
Having dental insurance is to be in partnership with your provider to protect and restore your oral health. The effort that is put into the former results in less attention needed for corrective procedures.
The following shows how coverage is usually dispersed:
Preventive Care – Because dental insurance companies will usually cover up to 90-100% of the costs of preventive care visits, these visits offer the greatest benefits. Furthermore, procedures like X-Rays and cleanings usually don't count against your yearly coverage maximum.
Basic Care – If you're in need of a cavity filling or root canal treatment, it is classified as basic care. You can expect a copay of around 30-40% of the total cost.
Major Care – A procedure like a crown restoration or the placement of a dental bridge is considered major care, and you'll typically have an out-of-pocket fee of up to 50% of the overall cost.
Big Savings Associated with Preventive Care
As discussed above, the greatest savings come with preventive care visits, where up to 100% of the related costs can be covered. Still yet, there are more benefits. These visits also include an examination to identify any budding oral issues like cavities or signs of gum disease. By treating these conditions early, more complicated forms of care are less likely to be needed.
This translates into greater cost savings down the road and less time lost to seeking unnecessary treatments and having to endure discomfort.
Why Time is of the Essence!
It's important to act now to get the most from this year's coverage because most carriers will renew benefits at the start of a new year. Thus, any unused coverage will be lost.
To get the best return on the investment you make into your dental health throughout the year, contact your dentist to schedule an appointment today so you can head into the next 12 months with a healthier mouth, set of teeth and gums!
About the Author
Dr. Dan Passidomo earned his dental degree from the University of Kentucky College of Dentistry. He has since gone on to provide patients with the best in dental care for over 20 years. To stay abreast of the complex changes in dentistry, Dr. Passidomo takes continuing education courses and maintains affiliation with other dental professionals, which allows him to provide his patients with top-notch care at his private practice. He can be reached for more information through his website.