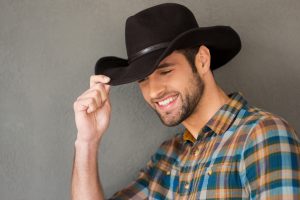 How do you feel about your smile? Whether a tooth is crooked, discolored, or chipped, even the smallest flaw can be a distraction from the rest of your teeth.
Great dentists believe that all patients can, and should, have the opportunity to achieve a radiant smile. As one of the various cosmetic treatments that can help patients reach their goals is porcelain veneers in Centerville. To see if you may benefit from veneers, consider what makes a good candidate for this procedure.
Am I a good candidate for porcelain veneers?
Patients that want to conceal a flaw in their smile are already good candidates for porcelain veneers. Because veneers cover the front surface of teeth, they are effective at masking blemishes without replacing or harming the tooth itself.
However, patients must have healthy teeth prior to receiving veneers. If decay or advanced gum disease are present under or around a veneer, it will most likely have to be removed to treat the underlying problem. After all, your cosmetic dentist in Centerville wants your teeth to be healthy and beautiful.
Additionally, patients should have fully grown teeth before receiving porcelain veneers. Since they are customized to fit a tooth for many years to come, the tooth cannot continue to grow or change substantially after being fitted with a veneer. With that being said, any necessary orthodontic treatment should first be completed before receiving veneers.
Problems Commonly Solved by Porcelain Veneers
If you're embarrassed by any of these smile flaws, veneers may be right for you:
Chips and cracks
Chipped teeth can be embarrassing, and they tend to occur right in the front of your mouth. By covering a chipped tooth with porcelain, you can restore its full, healthy appearance.
Discoloration
Stained teeth are one of the most common cosmetic complaints. By using stain-resistant porcelain, you can gain brighten your teeth for years to come.
Crooked teeth
One or more crooked teeth are enough to seriously affect the balance of your smile. Through the "instant orthodontics" of porcelain veneers, you can straighten your smile for good.
Erosion
 Tooth enamel can erode for a variety of reasons: from the bristles of a toothbrush to whitening treatments or simple wear and tear. With significant erosion, teeth can be simultaneously protected and enhanced through porcelain veneers.
Gaps between teeth
Gaps can occur from the shape of teeth or their alignment. In either circumstance, one or more veneers can close these gaps for a more uniform, attractive appeal.
Before undergoing any treatment, speak with your cosmetic dentist regarding your personal needs and expectations. Through an initial consultation, you can determine whether porcelain veneers or an alternative treatment can best suit you.
Meet the Doctor
No matter what is holding your smile back, let Dr. Passidomo help you accomplish all of your dental goals. He keeps up to date with new treatments and technologies through continuing education in occlusion, periodontics, restorative dentistry and cosmetic dentistry, endodontics, and infection control. If you want a healthy and gorgeous smile, Dr Passidomo is just a phone call away!