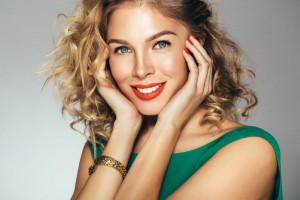 When you look in the mirror, what do you see? Do you have a dark, discolored, and misaligned smile staring back at you? If so, it is easy to feel insecure about your teeth. Not to mention, you can feel like you are judged based on their appearance. How you feel about your smile plays a significant role in your quality of life as it can negatively impact your social and career prospects. Now, you can reverse your low self-esteem and love what you see in the mirror with your dentist in Centerville. Dr. Daniel Passidomo offers the personalized services you need for a new level of confidence.

How Can a Cosmetic Dentist Help Me?
In the past, you had no choice but to live with flaws to your teeth and gums because cosmetic procedures were expensive. Now, advancements in dentistry make them more affordable and less invasive, allowing people from all walks of life to benefit from an attractive smile.
By improving the appearance of your teeth, you will gain a heightened level of confidence while allowing others to see your most beautiful asset. After performing a comprehensive examination and discussing the results you would like to achieve, Dr. Passidomo will create a customized treatment plan.
How Can I Treat Tooth Discoloration?
The simplest way to reverse the signs of stained and brown or yellow teeth involves a whitening treatment. The use of a professional-grade whitening agent will deeply penetrate the enamel to brighten your smile by several shades.
Depending on the cause and the extent of the issue, the treatment may not be enough. Dr. Passidomo may then recommend porcelain veneers. These are thin shells that are bonded to the front of teeth to make them whiter while also improving their size and proportion. In addition, they can be used to hide chips and cracks.
How Can I Straighten My Teeth?
If you have minor alignment issues, you do not have to spend several months wearing braces. Now, you can make your teeth appear straighter with porcelain veneers. In addition to covering cosmetic flaws, the porcelain fronts can also be used to hide minor overcrowding, gaps, and slightly rotated teeth. In just two appointments, your smile will appear straighter.
What If I have Several Imperfections?
If you have several cosmetic issues, you can benefit from a Smile Makeover. This involves specific procedures to enhance the look and function of your teeth. It can include common cosmetic procedures, like whitening treatments, while also using all-white restorations to improve the shape of damaged or abnormally-shaped teeth. Depending on your specific needs, Dr. Passidomo will determine which solutions will help you the most.
How Can I Get a Better Smile?
If you are ready to improve the appearance of your teeth, it is time to schedule a consultation with your cosmetic dentist in Centerville. Dr. Passidomo will provide the services you need to love the smile you see in the mirror.