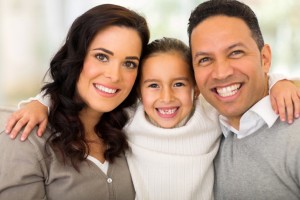 Finding a dentist who can fix your teeth is not hard. Finding a dentist who practices with compassion and dedication to their patients' body, mind, heart, and spirit is not. If you want a dental provider at this level, look no further than Dr. Daniel J. Passidomo. For over 20 years Dr. Passidomo has been providing patients with comprehensive and caring dentistry that exceeds his patients' expectations at every visit. Here's what you can expect from your Centerville Dentist.
Patient Centered Care
Dr. Passidomo focuses on listening to his patients' goals and desires for their teeth and oral health so he can truly individualize and tailor treatment to their needs. Dr. Passidomo and his dedicated team offer a wide range of services at our practice so you'll rarely be referred elsewhere for your care. We proudly serve families in Centerville, Miamisburg, Springboro, and the surrounding areas, and we promise to offer a personalized experience that you won't find at most practices.
State-of-the-Art Technology
Dr. Passidomo is committed to your comfort, and he invests in the latest dental technology so that your procedure is more comfortable and efficient for you. You'll find amenities in our office such as massage chairs, warm towels, and televisions in each treatment room that we hope will help you relax and enjoy your time with us.
We rely on digital x-rays, intraoral cameras, and laser cavity detection to help us diagnose conditions such as gum disease, oral cancer, and tooth decay more accurately and in their earliest stages. This allows you to have the opportunity to treat your issues and restore your oral health with the least invasive treatment procedures. We want to partner with you to meet your treatment goals and desires for your smile.
A Commitment to the Community
Besides a strong commitment to his patients, Dr. Passidomo is also committed to his surrounding community. He is very active at his church and is a member of the Centerville Optimist Club and the Lebanon Area Chamber of Commerce. Dr. Passidomo also gives his time educating local kids in grade school and high school about his profession and the importance of good oral hygiene. Let us know if you'd like him to come and speak to your child's school.
Contact Dr. Passidomo
If you're looking for a trusted dental provider who truly provides an exceptional experience, and cares about his community, look no further than Dr. Passidomo. We encourage you to call your dentist in Centerville today to schedule your family's next dental appointments.